Hapa printing systems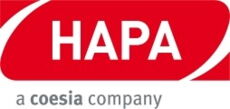 CUSTOMIZED PRINTING SOLUTIONS
Hapa's innovative printing solutions can be integrated into all packaging processes. Hapa specialists work closely with its global client base to develop solutions that fit individual demands and needs, and that even can be integrated into existing infrastructures. Trouble-free project management and flexible, reliable support complement each project, from its conception and subsequent integration through the system's life cycle.
Hapa
UV-DOD
MULTITALENT FOR SMALL BATCHES UV DOD is a fully-digital, non-contact print technology ideally suited for the smallest batches, codes, and serialization, Track and Trace and anti-counterfeiting measures. The technology enables the change of graphics and text without line stoppages. The printing of batch and security numbers, as well as codes, is easily integrated into the production process.
Hapa
Universal Label Printer
Prints widths up to 340 mm, at speeds up to 54 meters per minute in single or multi-color CMYK or spot application. Optional modules and / or components can be docked to meet individual requirements.
Hapa
redcube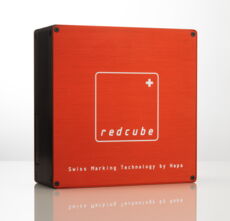 Prints widths up to 144 mm with speeds up to 75 meters per minute from a vertical position. From a horizontal position, prints widths up to 36 mm with speeds up to 30 meters per minute. Can be integrated onto any existing transport systems or configured to fit planned transport system.
Hapa
BlisterJet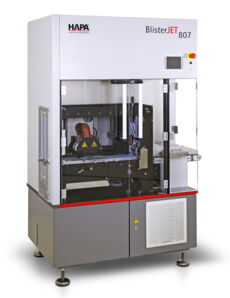 Prints widths up to 102 mm, at speeds up to 160 blisters per minute in single or multi-color spot process applications. Can be configured inline or near-to-line.
Hapa
Aftermarket
LIFE CYCLE SERVICES Hapa provides comprehensive support during the life cycle of our systems. We run training courses and a technical-support hotline, offer maintenance services, sales of upgrade packages, consumables, spare and wear parts and produce customized print mats.