COESFELD
Coesfeld Materialtest produces and distributes material testing equipment for numerous fields of application and instustrial branches. Focus or our activities lies on chemical and petrochemical industires (plastics, rubber, paint, varnish, glue, oil, lubricants and bitumen) as well as manufacturing industries (structural elements, profiles, windows or packaging) and also the automobile industry.
COESFELD
Mineraloil, Bitumen, Lubricants
Quality control of liquid gas, petrol, grease, lubricants and bitumen lies in focus of the field of application. Most of the mentioned materials are tested with regard to international norms and standards. We offer a wide spectrum in this field ranging from A-Z starting with Abel flashpoint, bending beam to cloud and pour point, flash- or freezingpoint to viscosity.
| | |
| --- | --- |
| Penetration | Flammability |
| Fuel | Bitumen |
| Grease | Others |
COESFELD
Polymer Materials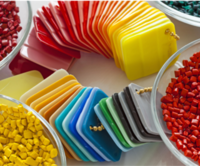 Plastics, rubber and composites are in great focus of our activities. We offer products for static and dynamic tests, impact testing, measurement of hardness as well as thermic test as heat distortion (HDT) and softening temperature (VICAT) and equipment for raw material tests as granulates. Of course we offer the corresponding accessories and instruments for your specimen preparation.
Specimen Preparation

HDT and VICAT

VICAT HDT IC (Integrated Cooling)
Eco-VICAT oilfree
HDT Series
External Oil Cooling Unit

Dynamical

DeMattia Test Stand 32
Tear Analyser
Biaxial Test stand
Fatigue Tester (force and travel)
Fatigue Tester (travel)

Statical

Creep Tester
Universal Testing Machine
Tensionstest
Compressiontest
Shorehardness Tester
Digital Universial Hardnesstester
Ball Indentation Test
Thickness Gauge

Impact Strength

Impact Tester
Pendulumus
Brittleness Temperature Tester
High Speed Impact Tester

Abraision and Friction

Dynamic fricition tester
Abrasion-Tester
Friction and Peel Tester
Frictiontester UTM

Raw Material

Pourability
Flotation and Apparent Density
Apparent Density
Density Precision Scale
Density Pycnometer
Density Gradient Column
Melt-Mass-Flow-Rate (MFR)
Kofler Heatbench
COESFELD
Surfaces, Paint and Coatings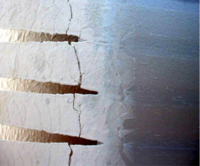 The test equipment of this field empraces physical, electrical and thermical test of powder coating, hartz, paint, lacquer and plastic coating. This includes mechanical tests as abraision and gauge, electrical test as cathodic disponding, resistance, and coating thickness, thermical tests as gel time, film forming temperature, softening, melting point, evaporation and corrosion.
Electrical

Resistance Measurement TO
Tracking Current CT
Coating Thickness Meter
Cathoding Disbonding
Holiday detection

Mechanical

Gauge Tester
Wear Resistance Tester
Gauge Tester

Thermical

Gel Time Measurment GA1 / GA2
Gel Time Measurment GT 16/20

Film and Surface

Film Formation with Temperature Gradient Plate
Film Applicator
Degreasing Baths
COESFELD
Pipes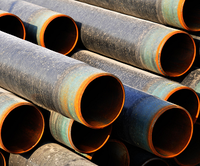 Testing of pipes is our field, which is defined most narrow. Most testing equipment relates the the quality control of pipes and pipe coatings according to DIN 30 670. We offer you all that is necessary: Indentation hardness, minimum coating thickness, continuity, coating resistivity, impact strength and heat aging.
Indentiation Hardness

Minimum Coating Thickness

Continuity

Coating Restistance

Impact Strength

Mobile Impact Tester for Pipes

Heat Ageing